Home Organizing in Vancouver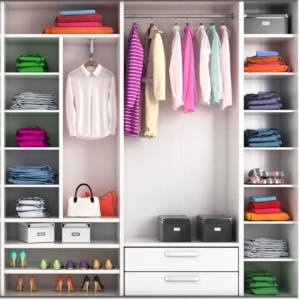 Professional Home Organizing
Vancouver
Harmony Home Organizing
Trained Professional Organizer in Vancouver
Hello my name is Olena Zaldivar, I am a Trained Professional Organizer in Vancouver and a member of POC. I have had the opportunity to help a wide variety of individuals and families organize their homes.
I specialize in decluttering and creating order.  My team and I can assist you making your home functional and organized. We will help you sort and get rid of unnecessary or unwanted items. We will offer advise on space organization and optimal storage systems. We will manually organize the area and leave a system that suits the user's needs. We are capable of organizing houses, apartments and storage facilities.
If you are tired of the mess and feel overwhelmed with the prospect of organizing a certain area in your home, or maybe you feel too attached to certain things limiting your ability to organize your home, then we can help. Contact us and we will come to your rescue.
Bring order to your everyday life and make time for what really matters – yourself and your your loved ones.  I will help you sort and organize any area in your home, such as the kitchen, pantry, bedroom, closet, bathroom, home office, children's play area, laundry room, storage space, basement or entryway.
The process includes:
sorting, weeding out and finding a place for each item;
organizing the space keeping your end goals in mind;
tidying up the organizing area;
arranging transportation for unwanted items for donation/recycling.
Сall me for a consultation