Handyman Services in Vancouver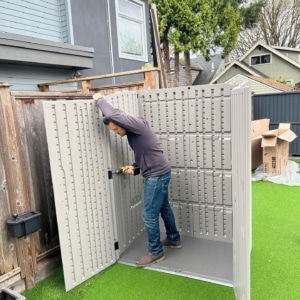 Handyman Services
in Vancouver
Harmony Home Organizing
Handyman in Vaucouver
We now offer handyman services as an addition to professional organizing  at Harmony Home Organizing. Our handyman services fee is $80/hour.
Some of the maintenance work we do for our customers:

Carpentry;
Kitchen installation
Drywall installation & repair
Deck/fence building and repair;
Home repairs;
Painting;
Tiling;
Concrete works;
Door installation;
Trim and baseboard installation;
Water damage repairs;
Furniture assembly, refacing kitchen or bathroom cabinets and installing new counter tops;
Art Installation. Whether you need to display an Old Master, a contemporary print, a mirror, or something completely unique, our experts are ready to mount and secure your products;
Curtain and Blind Installation. The window treatments in your apartment or home is important to both your privacy and the look of every room in your home. While installing blackout curtains and window blinds in your home may seem like a simple task, it can actually be extremely tedious and difficult. To make matters worse trying to install those blackout window blinds and window curtains yourself can end up being a costly DIY disaster resulting in a measurement error and leaving your room off balanced requiring you to purchase new blinds and curtains or hiring someone to repair your mistakes;
TV installation. TV Wall Mounting. We recommend mounting your flat screen television to the wall both for safety purposes and for more comfortable and better viewing;
General Maintenance – Of course we can also provide you with a number of general maintenance services such as adding shelving to provide you with extra storage space and other general maintenance services to get your home in tip-top shape.