Unpacking Services in Vancouver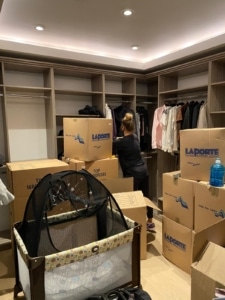 Professional Home Organizing
Vancouver
Harmony Home Organizing
Unpacking Services in Vancouver
Trained Professional Organizer – Harmony Home Organizing
Hello my name is Olena Zaldivar, I am a Trained Professional Organizer in Vaucouver and a member of POC. My team Harmony Home Organizing has opportunity to help a wide variety of individuals and families unpack and organize their homes.
After moving into a new place sometimes you find that you just don't have the time to do all the organizing and proper unpacking by yourself. This can be especially challenging for those with busy work schedules. But you don't need to worry as we can create a peaceful and orderly place for you to enjoy.
When we unpack your belongings, we also professionally organize your living spaces so you can feel at home right away.
Сall us for a consultation