House Packing Service in Vancouver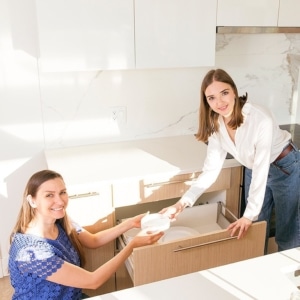 House Packing Service
Vancouver
Harmony Home Organizing
What's included in our packing & organizing services:
30-minute virtual consultation
Coordination and hiring of the moving company
Packing and labelling boxes (we get all the packing materials delivered to you!!!)
Looking after the movers
Professional organizing of your home as we unpack
Our time shopping for organizing products
Taking out your unwanted items to donations (limited to one carload per session)
Dropping off your expired medicine to pharmacies for recycling
Dropping off old/broken electronics to recycling
How to Arrange Your Packing Service
On the day of your appointment, the professional packers will arrive fully prepared to get on with the professional packing service. They will assemble the boxes and start wrapping every item with utmost care. Each filled-up box will be secured with a vinyl tape and labelled appropriately. Fragile items will be protected with bubble wrap and encased in timber crates if requested. The professional packers will cover any soft pieces of furniture with a plastic sheet. And rest assured that all your movable property will be fully insured from start to finish!
Сall us for a consultation