Furniture assembly in Vancouver – Handyman Services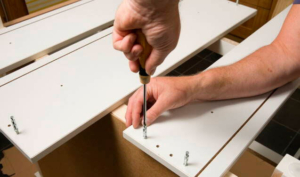 Furniture Assembly in Vancouver
Vancouver
Harmony Home Organizing
Furniture Disassembly and Reassembly Service in Vancouver
Hiring a handyman to disassemble that furniture you need to have disassembled makes good sense for several reasons:
Handyman knows how various pieces of furniture are assembled and therefore can disassembles each piece quicker than you will be able to accomplish the task yourself saving you both time and frustration.

Handyman

 has the right tools to disassemble that furniture without stripping out your screws or causing the wood to crack or splinter.

Handyman has been trained to be highly organized and will attach small bags containing the screws and other items needed to reassemble your furniture to each piece of furniture they disassemble.
Сall me for a consultation