Fence building and repair in Vancouver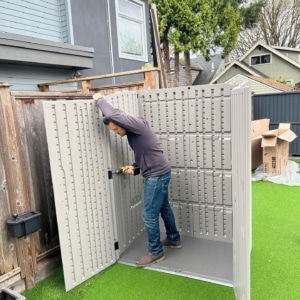 Deck/Fence Building and Repair
Vancouver
Harmony Home Organizing
Deck/fence building and repair in Vancouver
Carpenter service – handyman from Harmony Home Organizing
If you've been thinking about building a new deck, revamping your outdoor space, or repairing your fence, but didn't know where to start, we can help!
Our handyman has extensive experience building decks and our team of professional organizers can also help by creating a beautiful and functional area, even in a small space.
Contrary to popular belief, fall is the best time to build a deck, followed by spring. The temperature and weather extremes we sometimes experience in the summer makes it a less desirable time to build.
Сall us for a consultation