Downsizing Your Home in Vancouver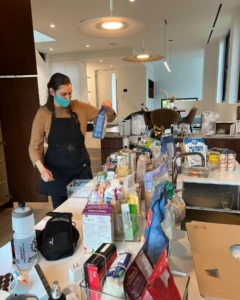 Downsizing Your Home
Vancouver
Harmony Home Organizing
Downsizing Your Home in Vancouver
Harmony Home Organizing
With the fall quickly approaching, changes are on the horizon for many of us. September signifies the start of a new season as children start or return to school. Universities and colleges open their doors to welcome young adults onto campus to start the next chapter of their lives, and many of us fall into a new routine.
Perhaps your children have outgrown their toys, or maybe you've become an empty-nester. You could be downsizing from a house to a condo or even just reducing the number of belongings you have in your home. Perhaps it's time to transform a room in your home into a guest space or even a creative space for yourself.
Fall is a great time for decluttering and downsizing, and we understand that it can often feel overwhelming, but you don't have to do it alone. Regardless of the reason, professional organizers can help with any project!
The first step to downsizing is to consider your needs—what is the purpose of the downsize? Are you moving? Transforming a room in your home? Or simply decluttering? Once you have honed in on the reason for the downsize you're ready to start the process. Keep reading for tips on how to declutter and downsize your home.
Сall us for a consultation