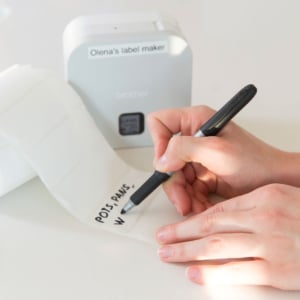 Whole House Declutter Checklist from Harmony Home Organizing
Our home is meant to be our sanctuary, where we can relax, find peace, and renew. However, it can be easy to become overwhelmed with stuff that quickly turns that sanctuary into a chaotic disaster area, creating more stress than you need.
Decluttering an entire house can be daunting, but breaking it down into smaller steps can make the process more manageable. Check out the steps and checklist outlined below to start the process.
Set a goal: Before you start decluttering, set a specific goal for what you want to achieve. It could be to declutter every room in the house, or just one area, such as the garage or attic.
Create a plan: Outlining your plan to tackle the decluttering process breaks the big goal into smaller, more manageable tasks. Divide the house into zones and focus on one zone at a time.
Quick and Easy: When starting in a room, think quick and easy for your first step, and get rid of the items you no longer use. This could include clothes that don't fit, old books or magazines, expired medicines, broken items, etc. Use the Initial Decluttering Checklist below to quickly declutter excess items.
Toss or donate? Consider donating or selling items that are still in good condition. This could include clothes, furniture, electronics, and so on.
Organize: Once you have finished sorting, organize items into categories and store them in a way that makes sense.
Maintain: Once you have decluttered and organized your home, it will be easier to clean and keep it clutter-free.
Initial Decluttering Checklist Kitchen
Old, cracked dishes
Extra utensils
Multiple pots and pans
Same-sized mixing bowls, baking pans Stale/expired food
Bathroom
Expired makeup, sunscreens, lotions
Samples/hotel products (shampoo, lotion, conditioner) Old, faded, or cracked bath toys
Linen Closet
Multiples of sheet sets, duvets, blankets Old, ratty towels, facecloths
Excess cleaning rags and supplies
Bedrooms & Closets
Books
Spare change
Papers/receipts
Clothes that no longer fit Extremely worn or damaged shoes Extra hangers
Office
Bills, Papers, or Receipts that can be shredded Unusable pens, pencils
Duplicate supplies (staplers, scissors, etc) Extra or unused electronic/charging cables
Living Room
Old magazines
Books you no longer read
Old movies you no longer watch
Board games that are no longer played
Multiple throw blankets
Decorative pillows that don't fit your decor Outdated/excess decor, such as vases and figurines
Decluttering is an ongoing process, more like a marathon than a sprint! Go easy on yourself, and remember, you are not alone. If you need it, help is only a phone call away! Contact us for your free phone consultation, and let us bring peace and harmony to your home.
https://harmonyhomeorganizing.ca/wp-content/uploads/2023/04/checklist.jpg
1048
1048
webadmin
https://harmonyhomeorganizing.ca/wp-content/uploads/2019/10/HHOlogo-white-300x103-300x103.png
webadmin
2023-05-02 02:10:25
2023-04-30 02:18:18
Whole House Declutter Checklist