Professional Organizer – Olena Dibrivna
Tidying Up with Marie Kondo
Tidying Up
Today I would like to talk about popular a Netflix show called Tidying Up that was released in January 2019.  The show is based on "Spark Joy", a book written by Marie Kondo in 2014 and which has sold over 3 million copies.  Her goal is to help more people tidy their spaces with simple tools.
There are six basic rules that you need to follow:
1. Commit yourself to tidying up.  If you don't commit you will make excuses.
2. Imagine your ideal lifestyle.  What would be your ideal life style and how would that feel like?  This is an important step to keep yourself focus on your goal and not to revert back to where things were at the begging.
3. Finish decluttering before finding a home for each item.  With her method you will declutter everything in your home, as opposed to doing a little bit here and there and never finish the whole project.
4. Tidy up by category, not by location.
5. Follow this specific order: First tackle clothes, then books, papers, miscellaneous items, and lastly sentimental items.
6. Ask yourself, "Does this item Spark Joy"?
What is so special about KonMarie's method?
Tidying up your home with KonMarie's method is a spiritual experience.  It's about respecting your items, having gratitude for them and treating each object with dignity because in Japanese culture they believe everything has a spirit.  This is why Marie does a prayer before she starts organizing a house and she meditates to introduce herself to the house.  KonMarie's decluttering method encourages people to interrogate their relationship with their possessions with the hope of transforming those relationships for the best and making people think twice before bringing new item home.
Why Netflix's Tidying-up Show is so Popular:
First of all it's fun to watch a tiny Japanese lady and her warm smile changing people's lives by getting rid of their unwanted stuff.  Second, tidying up encourages many people to declutter their closets and entire home.  Certainly, sooner or later we realize the more stuff we have the more real estate you need. Organizing helps people find what is really important in their life and make decisions on what to keep and what and let go of.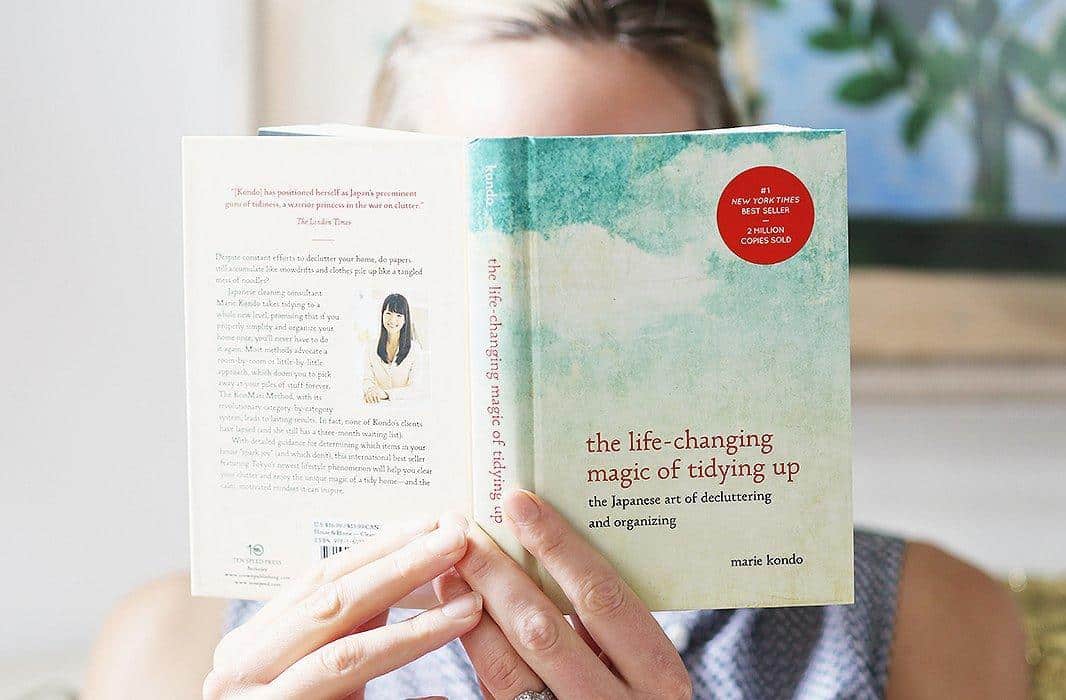 Does KonMary's method work for everyone?
One size does not fit all and the Spark Joy technique doesn't work for everyone.  Marie says that you need to touch every item and feel if it sparks joy.  However, KonMarie's principles could potentially backfire for some groups of people, such as the chronically disorganized or those who have a compulsive hoarding problem.  For people with hoarding tendencies, interacting physically with their stuff could lead them to convince themselves that each item is important and therefore makes them less likely to get rid of stuff.
Moreover, this method should not be applied to those who are chronically disorganized or who have A.D.H.D.  These people are not likely to get rid of any possession if they touch it.  On the opposite, they have to see the object from a distance and make a decision.  With some clients, I have to sit next to them when doing sorting.  I hold every item in my hand and show it to them while asking practical questions such as, is it useful?  Does it serve the purpose?  When was the last time you used it?  Now you see why the Spark Joy technique may not work for everyone.
Spark Joy claims That You Will Never Have to Deal With Clutter Again
From my experience, the decluttering is not a "one and done" event.  First of all, decluttering your entire house takes time.  As such, Marie's idea that you should be able to declutter your home "all in one go" is in my opinion flawed.  I am a minimalist, and it took me years to get where I am today as far as the clutter in my home is concerned.  What's more, I've never actually "finished" the race. Organizing is an ongoing process that requires every day maintenance.
What I like about the Marie Kondo Method
What I do like about and follow is KonMarie's vertical (or upright) folding method.  When I read her Spark Joy book I fell in love in her upright folding right away.  Now I am only folding my clothes upright and teach my clients how to do that. The key is to store things standing up rather than laid flat.  The goal is to fold each piece of clothing into a simple, smooth rectangle.  The vertical folding technique makes everything easy to spot and hard to mess up.  By folding this way, clothing looks like origami, ready to line your drawers in neat rows.  Also Marie says that folding clothes is a way of caring for them, touching them, straightening them up and making sure they are spotless and have no strings or holes.
Another thing I like is how Marie teaches you to care for your clothes.  Do you consider your clothing's feelings? Are they happy being squashed in a corner shelf or crowded onto hangers? Are your hardworking socks really thrilled to be balled up?  She teaches you to respect your belongings.  I think it's very important to treat your belonging nicely so they will last you for longer and make you look great.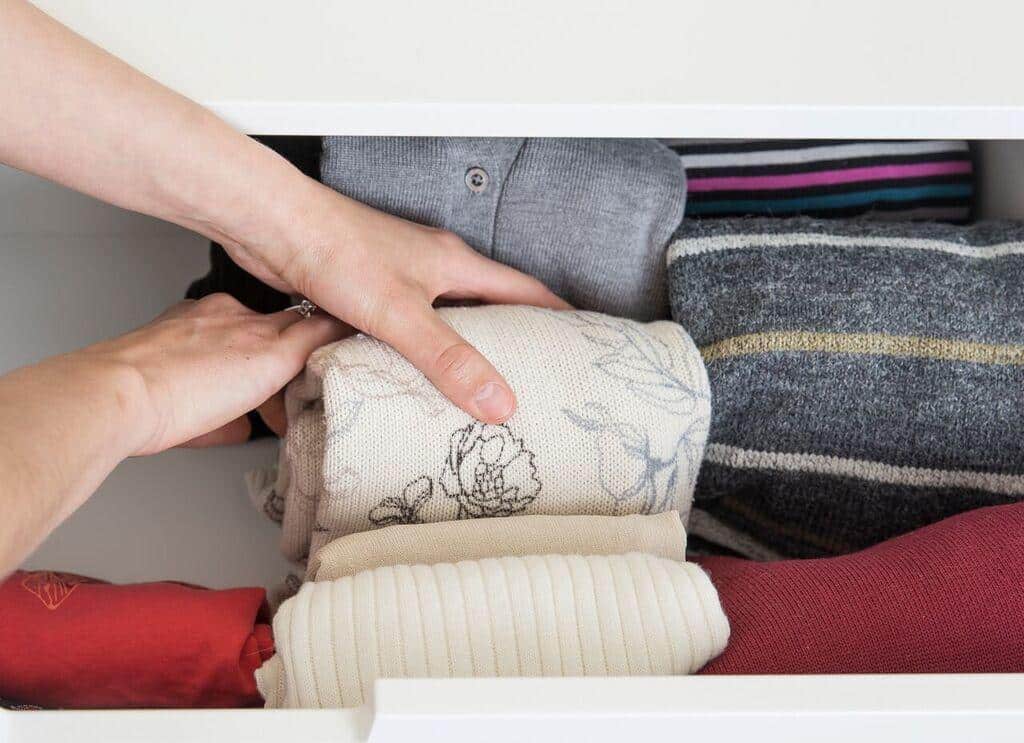 An Alternative to the KonMarie Method!
If clutter causes you stress because you are constantly looking for things and can't find them, then you should start decluttering.  My approach aims at helping you find what is important and to help you get you there.
KonMarie Method can work for everyone who is aware of how the process works and is willing to deal with a huge volume of their possessions at the same time. However, if you feel overwhelmed by doing KonMarie's, I suggest you to organize room by room or even spending 20 minutes a day organizing one drawer at a time.  Don't be hard on yourself.  As I said, organizing is an ongoing process
Overall I think Marie Kondo is doing a good thing by letting the world know that there is help available for people wanting to get their homes organized and opening them to the idea of potentially hiring a Professional Home Organizer.