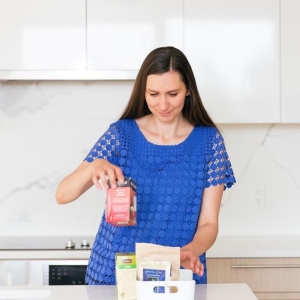 New Year, New Space!
We've all heard the phrases, New Year, New You! Out with the old, in with the new! And Fresh start. Many people create New Year's Resolutions to eat better, start exercising, and get more sleep, but what if we looked at these phrases a little differently and applied them to our most valued spaces – our homes?
Instead of New Year, New You, how about New Year, New Space! Instead of Out with the old, in with the new, let's do Out with the old and a home for everything! Instead of Fresh start, let's try Fresh space!
New Year's resolutions can be daunting, but taking on a project like decluttering and reorganizing your home doesn't have to be when you have help!
Hiring a professional organizer in Vancouver saves you time and reduces the stress of reorganizing, especially if you're working on a large space such as an entire home.
Where to Start
In the words of Plato, "The beginning is the most important part of the work."
This also goes for home organizing. The first step in creating a harmonious home space is decluttering. Going through the items in your home may seem like a massive task, and it may be the most time-consuming of the reorganization process, but it is worth it. Professional organizers have honed their skills to help make this process as easy and painless as possible. Getting through the decluttering process on your own can be difficult if you do it on your own, so having the support of a professional will no doubt ensure your success.
Making it Make Sense
Many people try and try again to create organized spaces, only to have them become chaotic messes again after a short time. Good intentions can only take you so far when it comes to organizing. While it may seem to make sense at the time, organizing without a plan or proper storage solutions will often be short-lived. During the decluttering process, professional organizers will start to group items together for storage. Items you use most often will be organized in a way to be easily accessible, making it just as easy to put things back in their place as it is to find them.
Tips & Tricks
There are so many organizational products on the market today that it is often hard to figure out which are the best to meet your needs and fit your space. But this is where the pros shine! We have experience creating functional storage spaces for all belongings and in various-sized rooms. We can recommend or source the best products to fit your needs. We will take the guesswork out of finding organizational items for you, saving you time (no more scouring the internet or department store aisles for the perfect containers!) and money!
While home organization is doable on your own, getting the help of a professional in Vancouver will ensure your success. So, if organizing your home is one of your goals for 2023, contact us today for your free phone consultation and let us bring peace and harmony to your home.
https://harmonyhomeorganizing.ca/wp-content/uploads/2023/01/new-year-new-space-2023.jpeg
768
768
webadmin
https://harmonyhomeorganizing.ca/wp-content/uploads/2019/10/HHOlogo-white-300x103-300x103.png
webadmin
2023-01-09 06:03:20
2023-01-18 13:41:18
New Year, New Space!