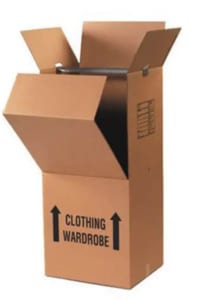 Moving Supplies in Vancouver
As with most things, packaging supplies have come a long way in the last few years. If you have started to look around for moving boxes in Vancouver, you have probably noticed there are many options to choose from. So how do you decide which packing supplies you will need or where to buy them?
When it comes to preparing for a move, there is a process to it. Make your packing and moving experience better by following the tips below.
Bigger isn't Always Better
Many people make the mistake of getting a bunch of large boxes and filling them to the brim, but this is a huge mistake. Imagine yourself packing a large box with linens, and pillows, then imagine packing the same box with books. Now, imagine lifting those boxes. This situation happens often and is a source of stress and frustration. In the middle of a move, the last thing anyone wants to do is to start repacking boxes that are too heavy to lift. Packing your belongings in appropriate-sized boxes or containers can make a huge difference.
Different Boxes for Different Items
The last thing anyone wants is for our belongings to get damaged during a move. Specific boxes for mirrors, precious artwork, or televisions will keep your items safe and free from damage during your move.
Wardrobe boxes come in many different sizes and styles to suit your needs. Choose from laydown boxes or boxes with a hanging rod. Using the appropriate boxes will save you time packing and unpacking your belongings.
Packing a kitchen can be an arduous task. Having the correct boxes to accommodate your belongings will make the process easier and less time-consuming. China/dish packs are extra-strong, made from double-walled corrugated cardboard, and provide extra protection for fragile dishes. Wrapping materials, such as wrapping paper, tissue paper, and bubble wrap also provide valuable protection for your belongings.
Let the Professionals Help
It's easy to become overwhelmed with all of the choices. So, where do you start? Getting advice from professionals is a great place to start. Organizing and packing are what we do. We have years of experience, know the best supplies to use, and we also supply packing materials in Vancouver. We source all our packing supplies in bulk at a discounted rate and can make your move affordable. Our experts will help you select the appropriate moving supplies and pass the savings on to you.
We can customize a package specifically to suit your needs. We can take care of just packing up your kitchen and valuable china while you handle the rest of your home, or we can take care of it all, from packing to unpacking and organizing your new space.
Why not let us bring harmony to your home! Contact us today for a free phone consultation to discuss how we can help make your move as easy and seamless as possible.
https://harmonyhomeorganizing.ca/wp-content/uploads/2022/04/clothing-wardrobe-box.jpg
762
513
webadmin
https://harmonyhomeorganizing.ca/wp-content/uploads/2019/10/HHOlogo-white-300x103-300x103.png
webadmin
2022-04-04 23:09:10
2022-04-04 23:17:40
Moving Supplies in Vancouver