3 Most Convenient Ways to Get Rid of Unwanted Clutter
Clutter is something many people deal with on a daily basis and often don't notice how it negatively impacts their way of life. Was your place formerly cluttered and disorganized? Have you finally gotten to the point of decluttering, but now you don't know what to do with all the unwanted items? Great! In this article, I'm going to introduce you to helpful places around the Greater Vancouver Area that will make the decluttering process more convenient.
1. Donate your items
If you're keen to get rid of unwanted items as soon as possible, then giving them away for free is the fastest and easiest way. Here are some options:
Diabetes Canada

Diabetes Canada accepts a wide range of used goods, including electronics, sporting goods, household items, clothing, and luggage. Schedule a free home pick-up online or drop off your donation in one of their donation bins.
Big Brothers of Greater Vancouver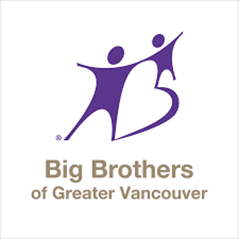 Big Brothers of Greater Vancouver funds life-changing mentoring programs for children in the community. Simply schedule a free home pick up online or over the phone, or drop it off in one of their many donation bins.
Covenant House Vancouver

Another great charity is Covenant House Vancouver also caters to at-risk or homeless youth. While they don't do pick-ups, you can donate your items to 1295 Granville Street, Vancouver, BC V6Z 1M5.
Downtown Eastside Women's Centre

Downtown Eastside Women's Center helps vulnerable women and children have access to basic necessities such as food, housing, and skills development. Click here to get more information on how to donate.
The Salvation Army

The Salvation Army, or as some have nicknamed it, "Sally Ann", provides direct or indirect support for a wide range of causes. Simply drop off your items at one of their locations during business hours.
Value Village

There are many convenient Value Village locations throughout the Lower Mainland. Click here for more information on how to donate.
2. Sell your unwanted goods
If your items still hold some market value, you might want to consider a professional organizer that can help you prioritize and separate your wants from needs. Sell your items without any potential regrets!
There are many free and affordable options to choose from, including:
Maxsold

If you're looking for a completely hands-off and stress-free approach to sell your unwanted items, Maxsold is an online auctioneer that'll make sure you get your money's worth.
Craigslist or Kijiji
Craigslist and Kijiji are do-it-yourself sales platforms with millions of visitors each day, so you're bound to get bites.
Facebook
Post your unwanted goods on the Facebook marketplace, join local groups to sell used items, or subscribe to pages that allow you to advertise your goods.
As a professional organizer, one of my clients swears by a Facebook page called BC Lower Mainland Bidding Wars. You might have similar luck!
3. Recycle your unwanted items
Not all items are donatable or sellable. It's easy to accumulate junk like dead batteries, that cannot be properly disposed of, or old electronics that can be refurbished.
Here's a list of places around the Lower Mainland where you can recycle your unusable items.
London Drugs
London Drugs is a major Canadian retailer that is committed to sustainability practices. They have many locations in Vancouver for you to drop off your recyclables.
Vancouver Zero Waste Centre
Vancouver Zero Waste Centre is another great location to drop off any unwanted goods for recycling or reuse. They're located at 8588 Yukon St, Vancouver, BC V5X 2Y9.
North Shore Recycling Drop-off Depot
The North Shore Recycling Drop-off Depot is another solid option. Their address is 30 Riverside Dr. W, North Vancouver, BC, V7H 1T4.
Burnaby Eco-Centre
Moreover, the Burnaby Eco-Centre is a self-serve facility where you can bring large volumes of materials for proper disposal. You can find them at 4855 Still Creek Dr., Burnaby, BC, V5C 5V1.
Return-It Depot
Drop off your recyclables and reusables to one of Return-It Depot's many locations.
Summary
If you have yet to declutter or downsize your unwanted goods, or you simply need help transporting your goods to the appropriate facility, Harmony Home Organizing in Vancouver is at your beck and call.
Why stress? Why delay? Hire a professional organizer today!

https://harmonyhomeorganizing.ca/wp-content/uploads/2019/11/clutter-be-gone.jpg
845
1272
webadmin
https://harmonyhomeorganizing.ca/wp-content/uploads/2019/10/HHOlogo-white-300x103-300x103.png
webadmin
2022-01-17 19:22:00
2022-06-15 05:42:45
3 Most Convenient Ways to Get Rid of Unwanted Clutter