Closet Organizer Service in Vancouver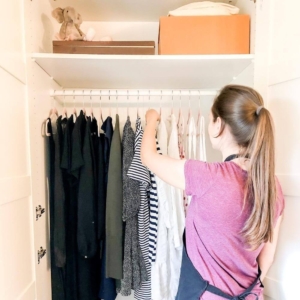 Professional Home Organizing
Vancouver
Harmony Home Organizing
Trained Professional Organizer in Vaucouver
Hello my name is Olena Zaldivar, I am a Trained Professional Organizer in Vaucouver and a member of POC.
My team Harmony Home Organizing has opportunity to help a wide variety of individuals and families organize their homes.
We will find the best way to organize clothes in a closet, with plenty of storage ideas to make luxury a reality in your small space.
Сall us for a consultation