Moving from Canada to the USA – Where Do I Start?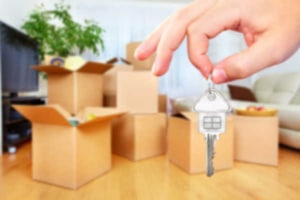 Are you moving to the US from Canada? Have you been wondering how to best tackle your upcoming move? Perhaps you're already living in the USA, and don't have the time to sort, pack and move everything yourself? While it can be exciting, moving from one home to another can also be time-consuming and stressful. To get you started, we've put together some helpful tips and listed three of our top companies for shipping your belongings to the USA.
Plan Ahead and Make a Moving Checklist
One of the easiest ways to reduce the stress of relocating is to start early. As soon as you know your moving date, create a plan and get organized. Having a checklist list will help keep you on track and make sure you don't miss anything important.
Hire Help
Consider hiring a professional organizer to help you sort, declutter, pack, and arrange to ship your personal belongings. Professional organizers have the experience and knowledge to help with complicated moves, in the end, saving you time and money. If you're out of the country and unable to arrange your move yourself, we can take care of it all!
Through video chat, we will sort through your belongings together and help you decide what to ship. We will carefully pack everything up and arrange the shipping for you. We will take care of any remaining items by donating them to local charities.
Ship Items Ahead of Moving Day
While decluttering, decide which items you need to keep for day-to-day living and which items you can ship in advance. For example, if you're moving in the summer, consider sending all of your Christmas/Holiday decorations, winter clothing, boots, etc. and fall/winter decor ahead of time. If your move is in the fall, pack up all summer items, clothing, and outdoor gear. So, what is the best way to ship your belongings from Canada to the USA? Depending on your
shipping needs, here are a few options to consider.
Canada Post
For smaller shipments, Xpresspost – USA is a great choice. You will get a tracking number, shipping notifications via email or on the mobile app, an on-time guarantee, delivery within 2 -3 business days, and liability coverage up to $100 per package.
UPS
UPS ground transportation is a convenient and economical option. Five different shipping options provide quick delivery times of between 2 – 5 days. UPS also offers an insurancepackage for loss which can be purchased, with the option to add damage insurance. It is a good idea to discuss all insurance options with one of their agents.
FedEx
If you are moving a farther distance, FedEx air transport might be your best choice. FedEx operates their own fleet of aircraft and has over 40 years of experience, making them a reliable option. Though slightly more expensive, shipping via air may be the best choice if you need your belongings delivered quickly. Delivery times range from hours after drop off to within two business days.
In Summary
With so many options available, it can be overwhelming and stressful to prepare to move to another country. But you don't have to do it alone – save yourself the hassle of trying to figure it all out and leave the hard stuff to the professionals. We are more than happy to help you organize, pack, and ship your belongings to your new home.
Contact us today to see how we can help you make sure your move is as seamless and stress-free as possible